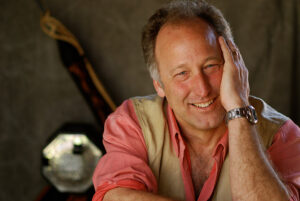 DAVID COFFIN is known to most of you for his years of work as one of New England's leading traditional musicians or his forty years with Revels. He is now also a TikTok star, due in part to a viral video of him performing in Market Square at a previous PMFF. Learn more at https://davidcoffin.com/
VIENNA CARROLL  is a singer, playwright, actor, and historian from New York City, interpreting African-American history and song. Her play, "Shallow Brown," was previewed at the Mystic Sea Music Festival Symposium in 2018, and we look forward to hearing her powerful voice filling the streets of Portsmouth. Visit https://viennacarroll.com/ for more details.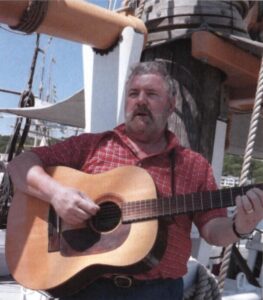 CLIFF HASLAM has hosted the legendary Monday chantey sings at the Griswold Inn in Essex, Conn., for decades. His resonant English voice graced our festival in 2015, and we are excited to have him back as a headliner. See his Web site at https://cliffhaslam.c
Mary Garvey has always loved maritime music, especially since living in Newfoundland in the mid-70s.  She has worked in fisheries research at the University of Newfoundland and worked in the School of Fisheries at the University of Washington, doing graduate admission work.  She has participated in various musical events over the years, including song circles, music camps, festival and has written a number of songs with maritime and fishing themes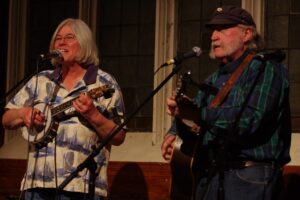 Rick and Donna Nestler The husband and wife team of Donna & Rick Nestler have been playing together professionally for over twenty years now, first in Donna's band, The Dirty Stay Out Skifflers, and then as a duo. Though they perform in a variety of different traditional genres, including jug band, blues, country, and maritime music, it all falls under the general heading of roots music. They are both multi-instrumentalists playing 6 & 12 string guitars, tenor banjo, ukuleles, and concertina, among other things.

Mudhook members, Peter Hale, Mike Jeanneau, Alan Eaton and Dave Hallowell mix traditional chanteys with instrumentals and contemporary songs of the sea. They play two bouzoukis, three fiddles, four guitars and the occasional Bodhran, all while singing up a mighty storm. This is their eleventh group appearance at the PMFF, although individual members have contributed to the festival many times over the years.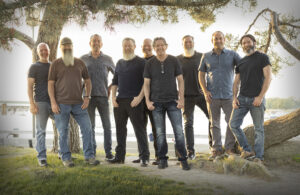 The Portermen a nine-member group formed in 2015, are based in Newburyport, MA  In addition to performing publicly at festivals and events, they host a popular monthly open sing at The Port Tavern in Newburyport, MA, where their love of maritime music, humor, and rafter-raising energy gets everyone singing. 
Don Sineti is a Renaissance man – a Viet Nam veteran, shanty singer, marine artist specializing in whales and an educator. Along with the Cetacean Society, he helped promote the sperm whale as the Connecticut state mammal. For twenty-seven years he was a shantyman at Mystic Seaport Museum where his booming voice could even be heard from the drawbridge in downtown Mystic.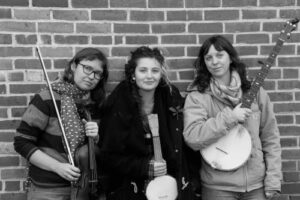 Skylark is a folk trio with Anayis Wright (they/them) Yves Corbiere (she/her) and Kate McCann (she/her) playing a variety of traditional music ranging from old-time tunes, English and Irish ballads, and jazz
Two Old Friends
 Jim Prendergast and Emery Hutchins are accomplished multi-instrumentalists and singers who play and sing a unique combination of Celtic, country music and sea music. This duo have been performing together and apart for several decades now, and, in our area, they may be best known together for their work in their Irish band "North East Winds." Emery is deeply involved with the Irish and the sea chantey music communities in the area and active in the annual Portsmouth Maritime Folk Festival, during which he both performs and MC's workshops and concerts. Jim worked for thirty years in the recording studios and orchestra pits of Nashville and is an active participant in New England's thriving Celtic/Folk music scene and has a recording studio in Portsmouth, NH.
Heather Wood
Heather started performing with The Young Tradition, alongside Peter Bellamy and Royston Wood; she also performed as a duo with Royston Wood as No Relation, and with Tom Gibney and David Jones as Poor Old Horse. Her extensive and sometimes obscure repertoire and her sharp wit have long made her a favorite within our community