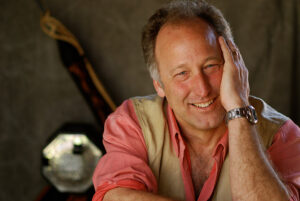 David Coffin is a singer and multi-instrumentalist and has been performing since forever. In addition to leading the Revels productions since 1980 he can be found presenting School Enrichment Programs throughout New England. Since the Sea Chantey craze hit TikTok in 2021 he has posted over 600 videos under the name "Chanteyman" and has released several digital albums during the pandemic in addition to a number previously released CD's. Since 2000 he has been working on Boston Harbor running the Narration Program for Boston Harbor City Cruises as well as taking over 10,000 inner city kids out to several harbor islands through Save the Harbor/Save the Bay. "Boston Harbor makes a nice office." http://www.davidcoffin.com/, YouTube, Spotify, TikTok, LinkedIn, Revels Artist-in-Residence, Blow the Man down (Amazon Prime Movie Trailer)
Vienna Carroll is a singer, playwright, actor, historian and herbalist and learned music from the Black Ladies of her youth, including her fearsome great-grandmother who played guitar to Minnie Pearl and the Grand Ole Opry radio on Saturday nights, but only proper Pentecostal chords in church on Sunday. At her Alabama grandmother's 125 acre working farm, she joined in the Sunday church services an hour's drive away down a dusty road, where singing was often accompanied only by the hand clapping and shouting of its fervent members. She later formalized her study of early African American music and culture at Yale University, where she received a BA in African American Studies.
Vienna's play, 'SHALLOW BROWN: Thessalonia And The Free Sailor' features the sea shanty Shallow Brown, a song by and about a Jamaican slave sold off to a Yankee ship owner, who is jumping ship to find a better life. The play shares the under-told story of the critical impact of Black sailors on the antebellum maritime economy and on the lives of the Black community, and it highlights their activities in the Underground Railroad. Vienna presented an excerpt and her research journey at the 39th Mystic Sea Music Festival Symposium in 2018 and debuted a full reading at the First Langston Hughes Playwright Showcase in Harlem in 2019.
Vienna has released several CDs, most recently "Love to You" for Valentines and "Mary Had a Baby" for Christmas. She is especially proud of her CD "Harlem Field Recordings" which celebrates Black Roots Music – with a Groove.
Vienna's newest project in development includes stories that highlight Union Civil War Camps, United States Colored Troops, and Reconstruction, interspersed with sea shanties and other work songs from the water and rare spirituals–Black songs in whose bosom all American music rests.
See more about Vienna at https://viennacarroll.com/about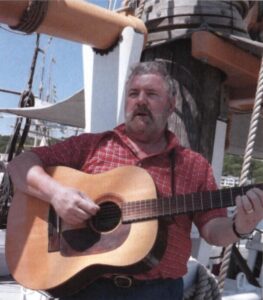 Cliff Haslam has hosted the legendary Monday chantey sings at the Griswold Inn in Essex, Conn., for decades. His resonant English voice graced our festival in 2015, and we are excited to have him back as a headliner. See his Web site at https://cliffhaslam.com
Mary Garvey is a post-retirement paraprofessional in an elementary school right now. She is from a lumber mill town on the Columbia River, and grew up learning about the area from her father, who was a rural postman at the time. He also had a little salmon smoking enterprise with his friend, Olie Olson, so at a very young age Mary was exposed to some aspects of fishing communities on the Columbia River.  Professionally, she has been a hodge-podger – a school counselor, animal researcher, office administrator. Mary loves singing in groups, especially maritime music, and of course Irish songs. Mary has put out several compilation CDs about various maritime themes.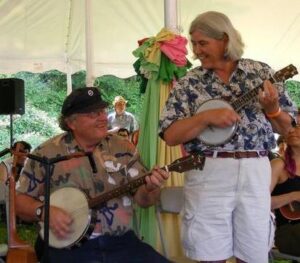 Grammy winner Rick Nestler & his classically trained mate, Donna, have been playing together professionally for over twenty years, performing in a variety of different traditional folk music genres including Maritime Music, both traditional and contemporary. They are both USCG licensed captains who have performed nationally and internationally at such festivals as the Mystic Sea Music Festival, the Great Hudson River Revival, the Wiscasset Schooner Fest, and The Illawarra Folk Festival where they have performed with Pete Seeger, Tom Chapin, the Hudson River Sloop Singers, and the New York Packet. They are both multi-instrumentalists playing guitars, autoharp, ukuleles, tenor banjo, banjolele, and concertina among other things. They also showcase Rick's original tunes, especially "The River That Flows Both Ways", since it and Rick are featured on Pete Seeger's Grammy-winning album, "Tomorrow's Children".
You can find us on Facebook at: https://www.facebook.com/DonnaandRickNestler

Mudhook members, Peter Hale, Mike Jeanneau, Alan Eaton and Dave Hallowell mix traditional chanteys with instrumentals and contemporary songs of the sea. They play two bouzoukis, three fiddles, four guitars and the occasional Bodhran, all while singing up a mighty storm. This is their eleventh group appearance at the PMFF, although individual members have contributed to the festival many times over the years.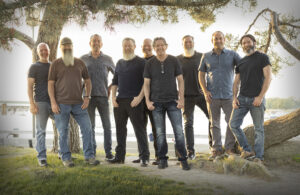 The Portermen are a nine-member group formed in 2015, are based in Newburyport, MA – They love porter and are from Newburyport – the name seemed apt.  In addition to performing publicly at festivals and events, they host a popular monthly open sing in Newburyport, MA, where their love of maritime music, humor, and rafter-raising energy gets everyone singing.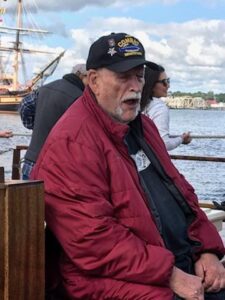 Don Sineti For a number of decades if you wanted to hear sea shanties, folk music and work songs the Main Pub in Manchester, Connecticut was the place to go on a Sunday night. The staff named the trio Americana which was posted on the black board at the back door. Don, Steve Roys and Billy Wallach comprised the group. Don was Mystic Seaport's chief shanty singer for over 27 years. Stan Hugill, known for his books on shanties from over the world, took him on as a protege and encouraged him to leave his home construction job to become a full-time shanty singer. Don is a renaissance man with talents drawing cetaceans, illustrating scientific books and composing songs about whales. Don is a big man with a big smile, a big heart and an even bigger voice.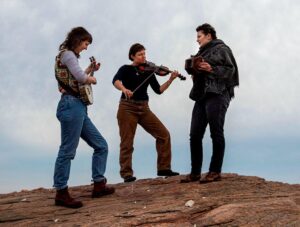 SKYLARK TRAD BAND is a trio of folk musicians with a broad range of instruments and a repertoire that spans maritime music, folk music of the British Isles, early American music and a smattering of other traditions. The band shines in tight harmonies, strong vocal tones and a depth of knowledge about the songs, tunes and instruments that they play, making their shows both entertaining and informative.
 
A.J. Wright (they, them) born to a family of folk musicians and with a degree in classical cello exudes competence and gives the band a musical momentum that makes you think they could play anything. Kate McCann (she, her), classically trained soprano and banjo player, provides rich and complex high notes that are rare in a touring band and a pleasure to hear. Yves Corbiere (she, her) sews the trio together with charming balladry and vibrant bow strokes on the fiddle.
 
Skylark has played shows, private events, restaurants, and festivals all along the eastern seaboard interweaving sing-along favorites with macabre ballads brought back to life from the annals of history. Whether on land or at sea, their diverse sounds and joyful stage presence is a delight to audiences.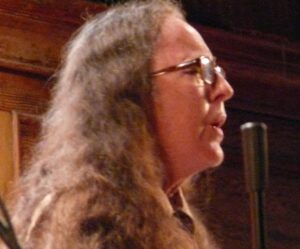 Heather Wood started performing with The Young Tradition, alongside Peter Bellamy and Royston Wood; she also performed as a duo with Royston Wood as No Relation, and with Tom Gibney and David Jones as Poor Old Horse. Her extensive and sometimes obscure repertoire and her sharp wit have long made her a favorite within our community.
LONDON JULIE and FRIENDS London Julie is an energetic duo of Seacoast singers, Justine Donovan and Ramona Connelly, who perform nautical songs from a woman's perspective. This year they will be joined by Nicole Hourihan and other musical friends, in the maritime community who are  passionate about PMFF and sharing songs of the sea.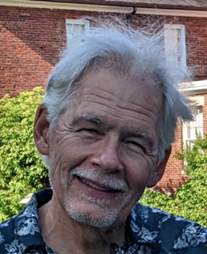 Taylor Whiteside hails from Minnesota and lives in New Hampshire. He will perform trad and original maritime songs with fiddle, guitar, accordion, and/or mandolin. In the words of Liam Clancy, "Having worked with Taylor in many a concert hall over the years, it has been a delight to watch his considerable talents… ", and to quote Tommy Makem, "A rare talent is Taylor Whiteside. Go listen to him any time you can. I'm sure you'll consider it a privilege."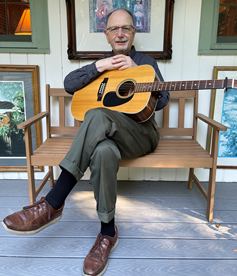 Bruce MacIntyre is a PMFF Board Emeritus, founding member of Great Bay Sailor, musician, singer and songwriter and well-known in the Portsmouth, NH music community. He was a faithful participant in the Every Friday Night Celtic Session at the Press room for 21 years and also performed in the following bands: Hallowell and MacIntyre; The High Pukka Flying Squad; Toad in the Road. He had the great privilege of appearing with Jeff Warner at folk stages large and small abound the New England area.