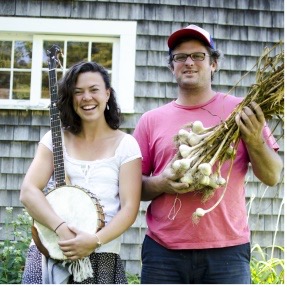 Edith & Bennett-Reviving the culture of agriculture, they teach and perform on stage and in the field, putting a new twist on the ancient arts of field hollers, farmer's ballads, and barn dances. Recognized as work song scholars and musical ambassadors who embody and expand the rich culture of rural American music. They have toured internationally for the US State Department as special envoys in traditional music.
Anayis (AH-nah-ees) "A.J." Wright is a distinctive voice in traditional folk who captivates audiences and scholars alike with their connection to maritime music, English folk, and shape note. They have hands-on tall ship experience on-board the U.S. Brig Niagara, and at Mystic Seaport Museum where they worked as a chanteyman. A.J. has played English concertina for seventeen years, cello for twenty, and incorporated ukulele, mountain dulcimer, whistle and more into the rotation over the years.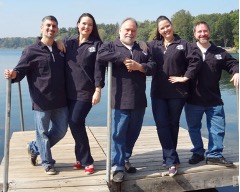 Bounding Main is a maritime-themed vocal group that sings richly harmonic versions of traditional songs. Each member; Dean Calin, Christie Dalby, Gina Dalby, Jon Krivitzky and David Yondorf is a music and theater veteran, with diverse entertainment backgrounds. Their shows are filled with spirit, humor and harmony and their arrangements bring the listener into the world of sea shanties, adventure and romance.  They have performed at music and nautical festivals, tall ships events, maritime museums, Renaissance Faires, folk music venues and corporate events on both sides of the Atlantic.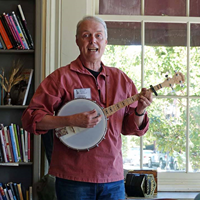 Jerry Bryant is a song man. His deep love of traditional song unites with a burning desire to tell stories through singing to make his performances enlightening and entertaining. A student of sea music, Jerry wraps the songs he sings in historical context, so that the audience can appreciate chanteys and sailor songs as beautiful artifacts of the maritime culture of the past. A native of the State of Maine, Jerry uses banjo, concertina, guitar, ukulele, and bones to accompany the songs, but loves nothing more than a crowd of singers belting out the chorus of a 200-year old song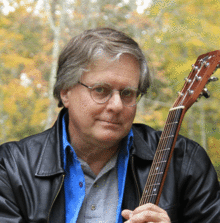 Larry Kaplan was born in Boston and now calls both, London, England and Essex, Connecticut home. He worked for many years on traditional vessels in Maine, sailed on and helped restore the Schooner, Bowdoin and has released four CDs with Folk Legacy Records now a part of the Smithsonian Folkways Collection. "No Depression," The Folk Roots Magazine called Larry's music "some of the most finely crafted songs in folk music today." He is the recipient of multiple best folk CDs of the year awards by leading folk radio programs across the US and Europe, and tours regularly in Europe as well as throughout the US. A multi-instrumentalist and fine singer, Larry is very pleased to share his fine music with us.

Lynz Morahn asked her parents for a violin when she was five years old, and music has been a love of her life ever since. In high school, she was honored to participate in regional and state choirs, and as an adult, she has turned her violin into a fiddle and found great joy in folk music and social singing communities. She is regularly found playing, singing, and teaching around campfires, in living rooms, and at festivals and camps such as Rustic Roots, Fiddle Hell, Fat Toad, TradMaD, and the Portsmouth Maritime and Mystic Sea Music Festivals. She released her first album in June of 2019.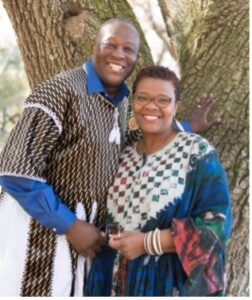 Ron and Natalie Daise are writers, actors, educators and internationally-renowned TV performers. They have presented storytelling, music, history, and lectures about Gullah heritage, faith, and creativity at museums, theaters, conferences, and educational institutions across the country. A storyteller, visual artist, speaker, and workshop facilitator, Natalie also is a Merit Award recipient for ARTFields. Ron is Vice President for Creative Education at Brookgreen Gardens, Murrells Inlet, SC, where he presents a weekly Gullah Geechee program, has authored several books, and is a former supervises the Education Department. He is a former Chairman of the federal Gullah Geechee Cultural Heritage Corridor Commission. Both are Stars of Nick Jr. TV's "Gullah Gullah Island" and are recipients of the The Order of the Palmetto Award, the State of SC's highest honor, and the SC Folk Heritage Award, given for lifetime achievement and excellence in folk art.
Don Sineti is a Renaissance man – a Viet Nam veteran, shanty singer, marine artist specializing in whales and an educator. Along with the Cetacean Society, he helped promote the sperm whale as the Connecticut state mammal. For twenty-seven years he was a shantyman at Mystic Seaport Museum where his booming voice could even be heard from the drawbridge in downtown Mystic.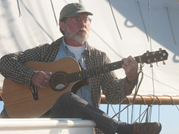 Geoff Kaufman, who has been called "one of the finest and strongest tenor voices on the folk scene" is most widely known for his music of the sea, a specialty which began in 1976 in preparation to sing for Op Sail '76 in New York City with a quartet named STOUT, and honed over the last thirty-five years during his employment at Mystic Seaport as a chanteyman, Foreman of Interpretive Music Programs and Director of the annual Sea Music Festival. Geoff has been featured in publications from Le Chasse Marée in Douarnenez, France and has toured extensively in England, France, Holland, Germany and Poland.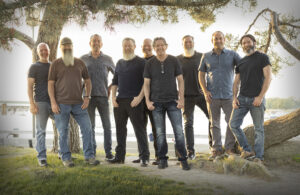 The Portermen a nine-member group formed in 2015, are based in Newburyport, MA  In addition to performing publicly at festivals and events, they host a popular monthly open sing at The Port Tavern in Newburyport, MA, where their love of maritime music, humor, and rafter-raising energy gets everyone singing.